Being in
LOVE
with technology and music, what is better way to start off my first blog?!?! Giving you the latest way to listen to your music, whether it's blasting off your iPod, iPhone, Blackberry, Android or other device, the way all the athletes and celebrities are listening to their music is the Dr. Dre way...
The way is the Dr. Dre Beat headphones by Monster. All around the campus of Indiana, I see people here and there with these Dr. Dre headphones jamming out and looking stylish. I must admit that I do have my own pair of Beats...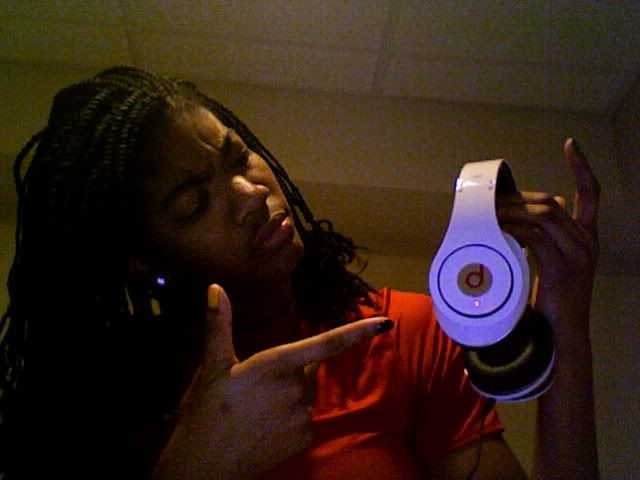 I definitely did not cop a pair of the headphones just for the fun of it. These headphones run about
$299
. But they are well worth the money.
The headphones include : The Studio headphones (of course), 2 cables:
RED
cable being the standard cable to plug into your headphones and device, the
BLACK
cable is the
Monster iSonitalk cable
which allows you to hook it up to your iPhone and/or Blackberry, so you can listen to music on your phone and when you receive a call you don't have to take your headphones off to answer the call.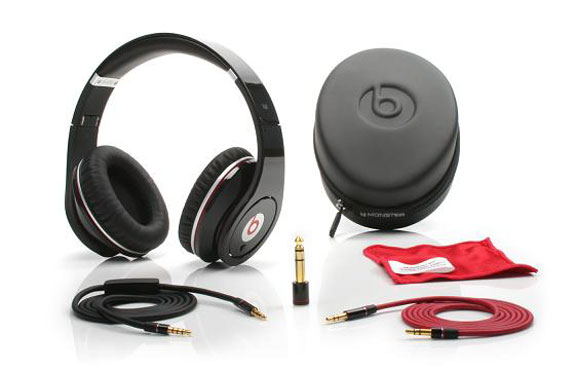 I love this feature about the Beats because it is a hassle listening to music and having your phone ring so you have to take the headphones off in order to talk! There is also a carrying case so your EVER SO PRICEY headphones won't break or get damaged; a cleaning cloth; 2 AAA batteries (YES, these headphones require batteries) and of course a 1-year warranty.
From a personal standpoint, I love these headphones. They are comfortable on the ear and they adjust quite easily. There is a mute button on the side which allows you to mute the song that is currently playing and listening to other things around you. The Beats also fold up quite nicely and fit into the carrying case. The sound that comes out of these headphones are simply
AMAZING
!!! It truly feels that I'm in my own world when I am listening to
Justin Bieber
... I mean Rick Ross's
Aston Martin Music
. Well regardless of what you are listening to they still sound great! The bass can't not even be compared to anything that I have heard come from a headphone before. When the perfect song comes on that already has some bass to it, the headphones just take it to an completely different level!!! The batteries are definitely the down side to the headphones because you can never be too sure of when your batteries might die on you. So if you by these headphones make sure you carry a spare pair of batteries because you won't want to miss a beat without your Beats by Dr. Dre.
With a little bonus information coming at you, some people have probably seen different color beats other than the standard colors White and Black such as these.
Well if you want some exclusive colors and your own design, you should definitely check out this website called
ColorwarePC
. This site customizes the Dr. Dre headphones plus different gadgets for you and your unique flavor. The price to get your headphones customize is $249 and you have to send in your headphones.
The
C
O
L
O
R
change should take between 2-3 weeks upon the arrival of the product that is sent in. I am highly considering getting my Beats changed, the only thing that's stopping me is trying to figure out what color to get ;) [ and the kinda steep price $$$]. If you don't mind coming out of pocket with $249, go ahead and check this website out... If you already know you
NOT
about to drop $249 to change the color of your Beats... still check the website out and look at all the gadgets and gizmos they can change before your eyes! This is Sash with your technology and music update and I'm signing off... =)
Check out the celebrities in their BEATS by DR. DRE: